All-in-one inventory management software
Stop running out of stock and start using inFlow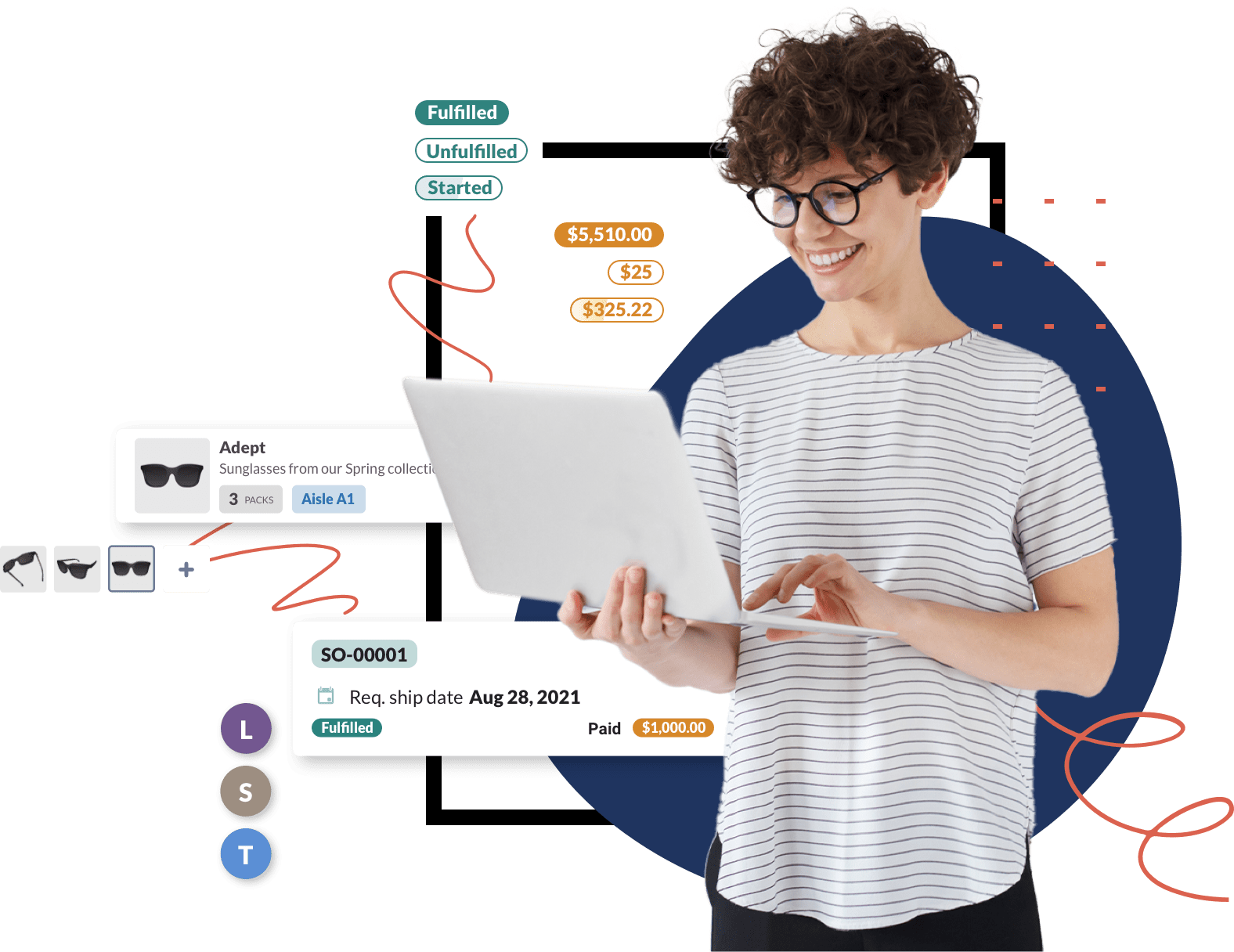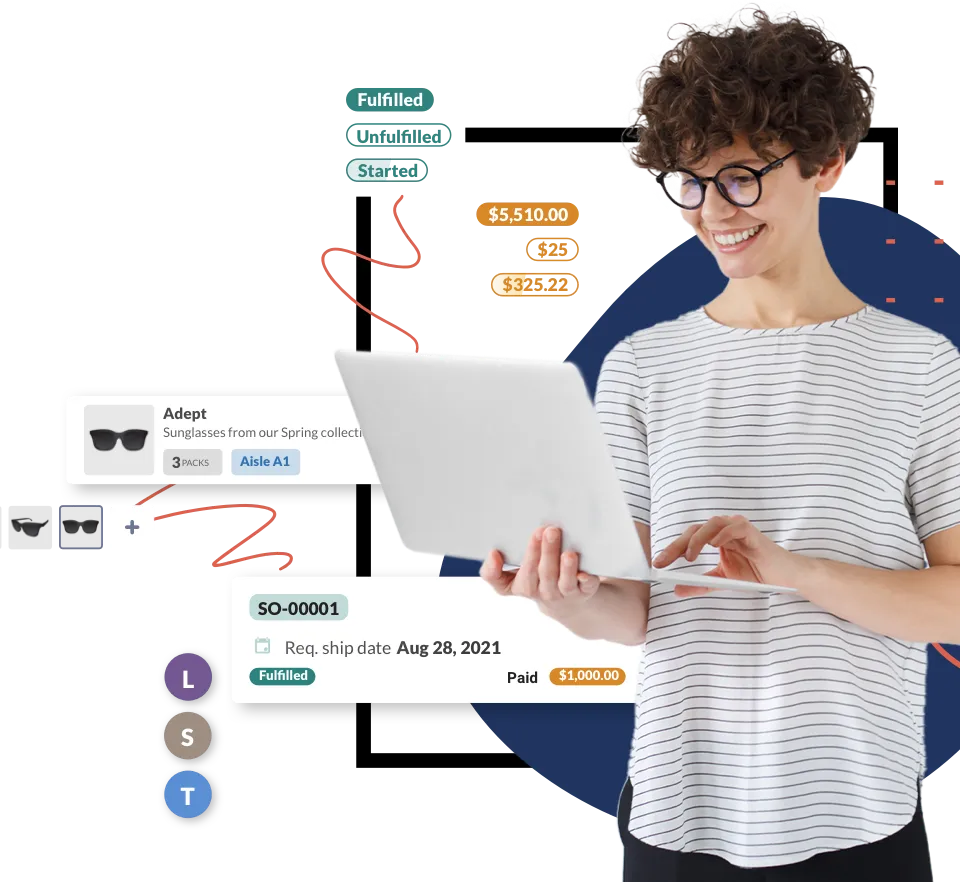 inFlow inventory software covers your work from every angle
Inventory management is a tough balancing act. You have to know what's in stock, which orders are coming in, and when you might need to order more. If you're having trouble keeping up with inventory and orders, inFlow is the software for you.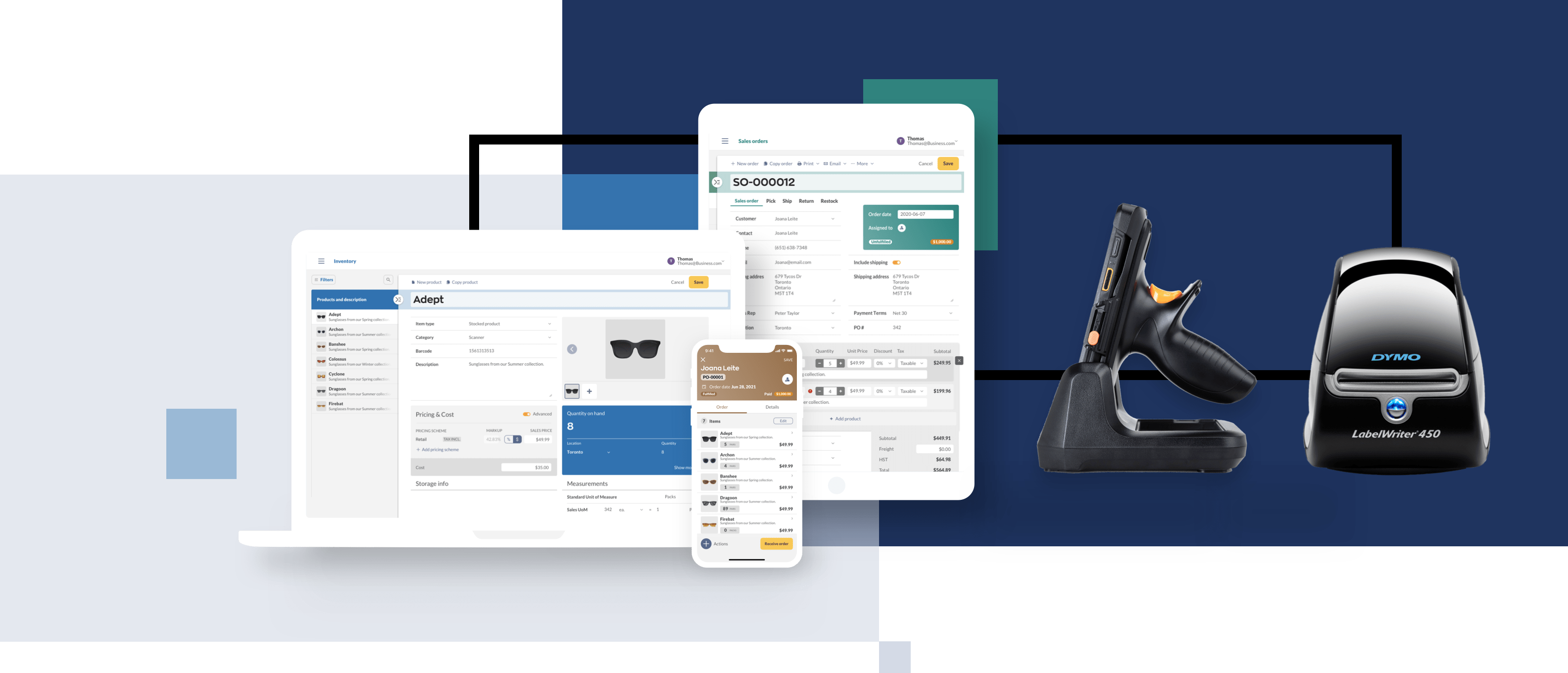 Inventory + orders in one
inFlow gives you a real-time picture of what's in stock and where each product is, even across multiple offices or warehouses. Track sales and purchases from one system that anyone at your business can pick up and use.
Skip the printed pick list and use your smartphone to fulfill orders and update inventory levels on the spot. Or upgrade to the inFlow Smart Scanner—a full laser scanner built right into a drop-proof Android device.
It always sucks to miss sales because you've run out of stock. inFlow helps you think ahead by suggesting reorder points, so your supply can always stay one step ahead of demand.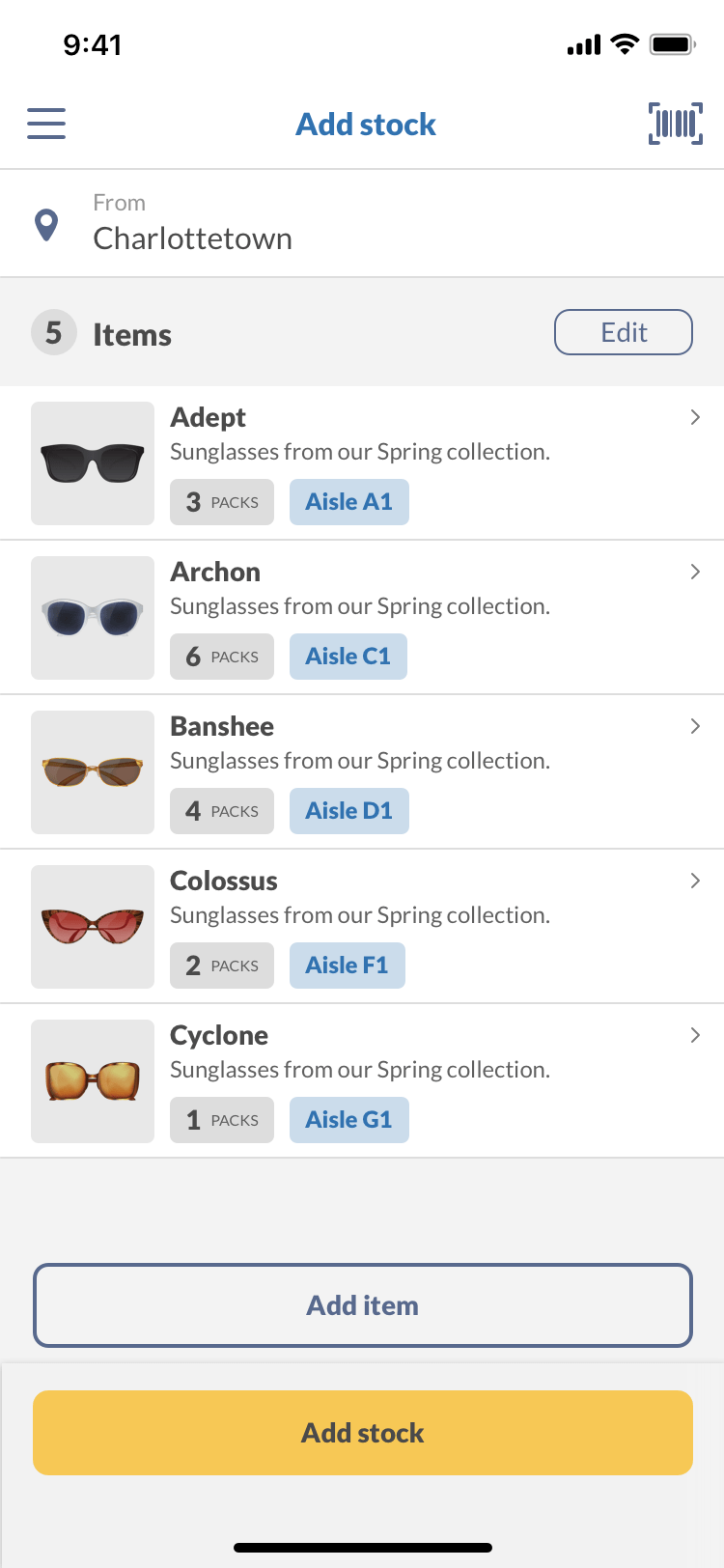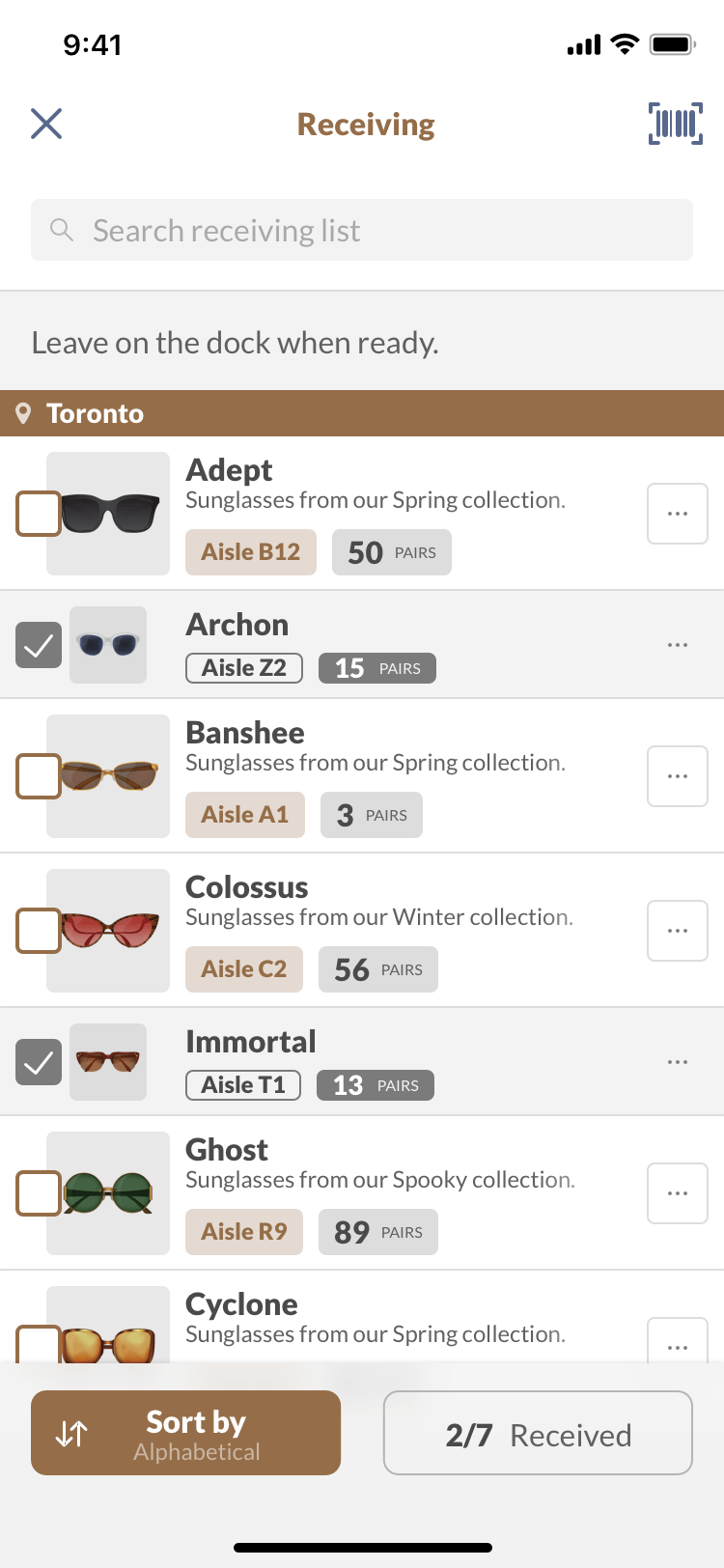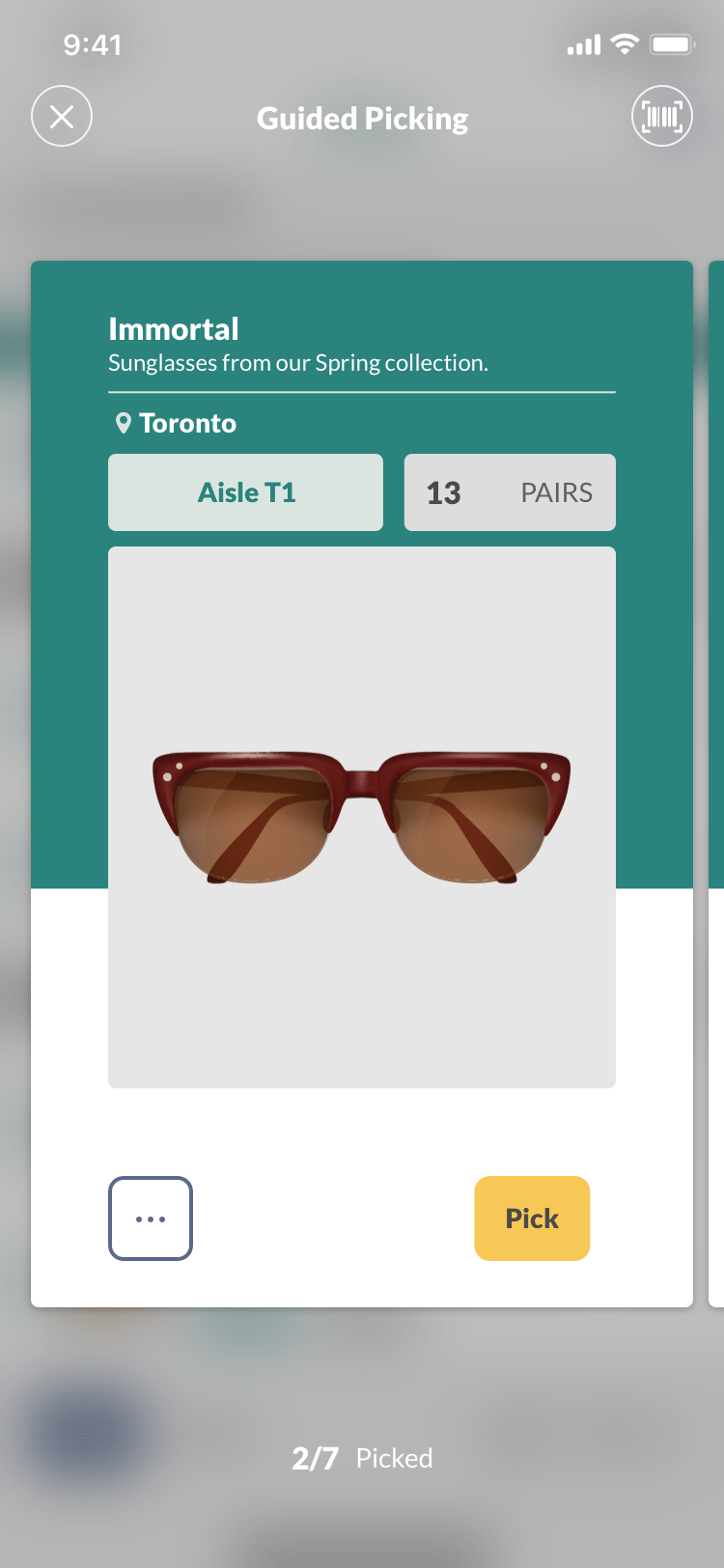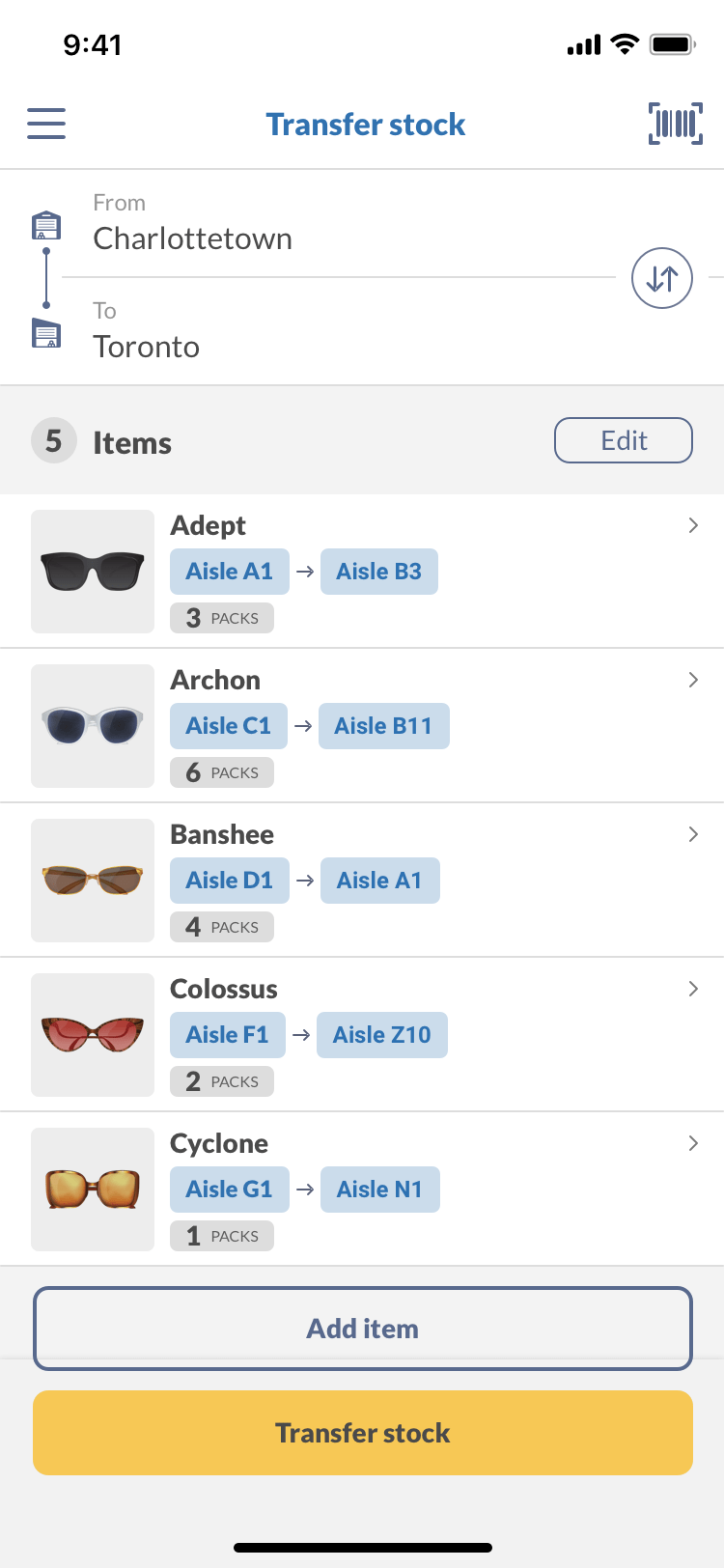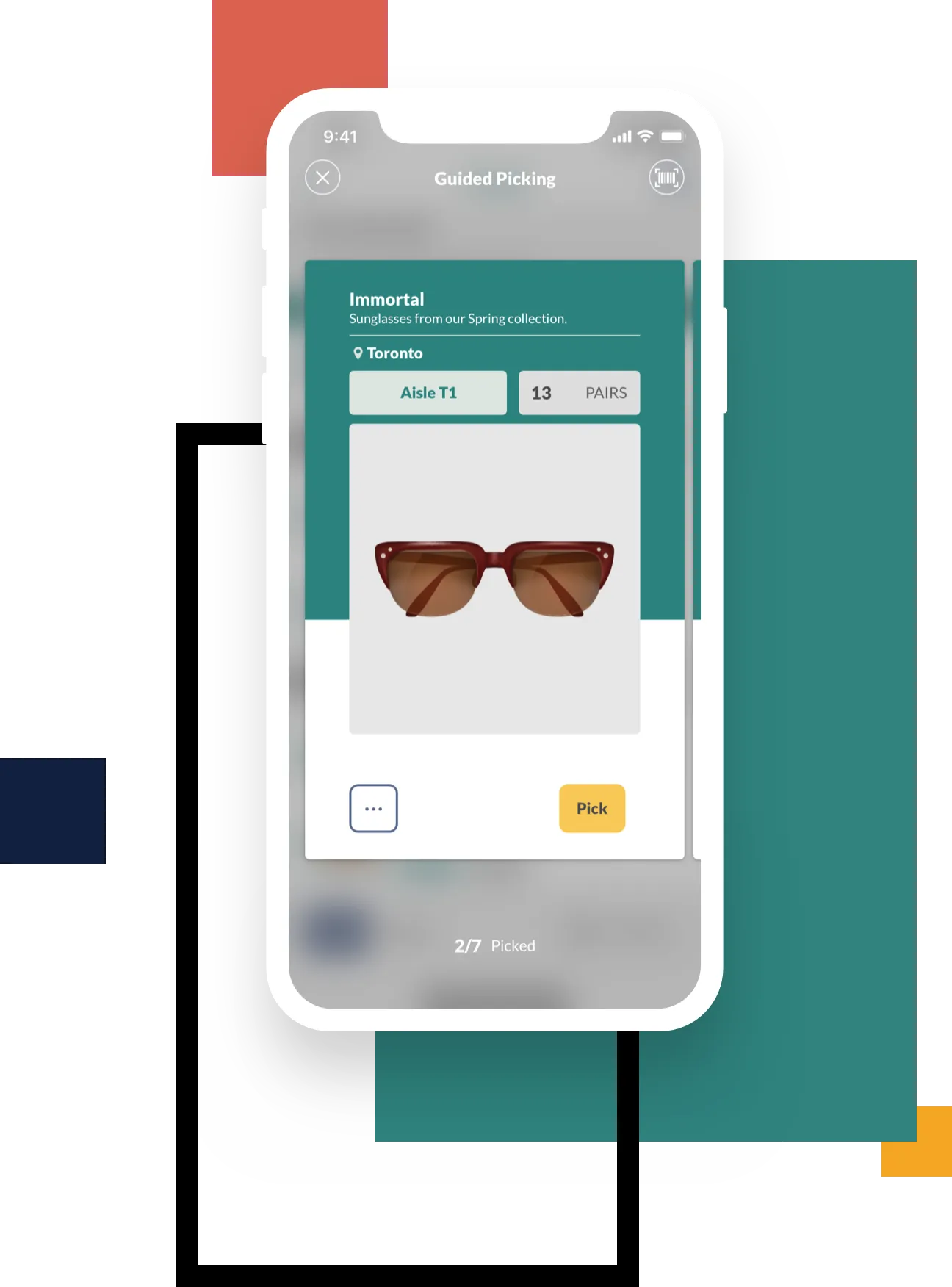 Move inventory faster with a barcode system
Barcodes aren't just for big box stores, and you don't need expensive equipment to start using them. Leave your paper pick list behind and use a smartphone or inFlow Smart Scanner to:
Don't have any barcodes yet? No problem. inFlow can generate new SKUs and barcode labels for your products, automatically. You can use the printer you have or a DYMO thermal printer (if you'd like to get fancy).
Try unlimited features free for 14 days
No setup fees. No contracts. Money back guarantee.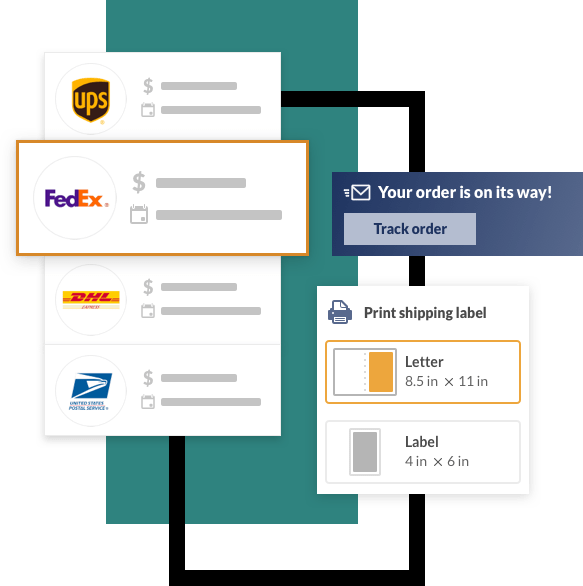 Pick, pack, and ship straight from your inventory software
You usually need multiple apps to fulfill sales—one app for inventory, one for orders, and another for shipping. With inFlow you can pick, pack, and ship from one place. You'll save time on every order and keep products moving. 
Pick products and automatically deduct them from inventory. Browse carrier rates from UPS, FedEx, DHL, and more. Buy and print mailing labels from right inside the app. Then email tracking information to customers automatically. That's how inFlow can simplify your fulfillment process. 
Automate your accounting and ecommerce inventory
Omnichannel is becoming the norm, so you'll have to maintain multiple physical and digital storefronts. Keeping sales and inventory synced across Amazon, Shopify, WooCommerce, and Squarespace can be tough without the right inventory system.
Use inFlow to track all of your ecommerce sales in one place while still keeping stock levels updated on each individual site. You can also keep your accountant happy by pushing all of your financials directly to QuickBooks Online.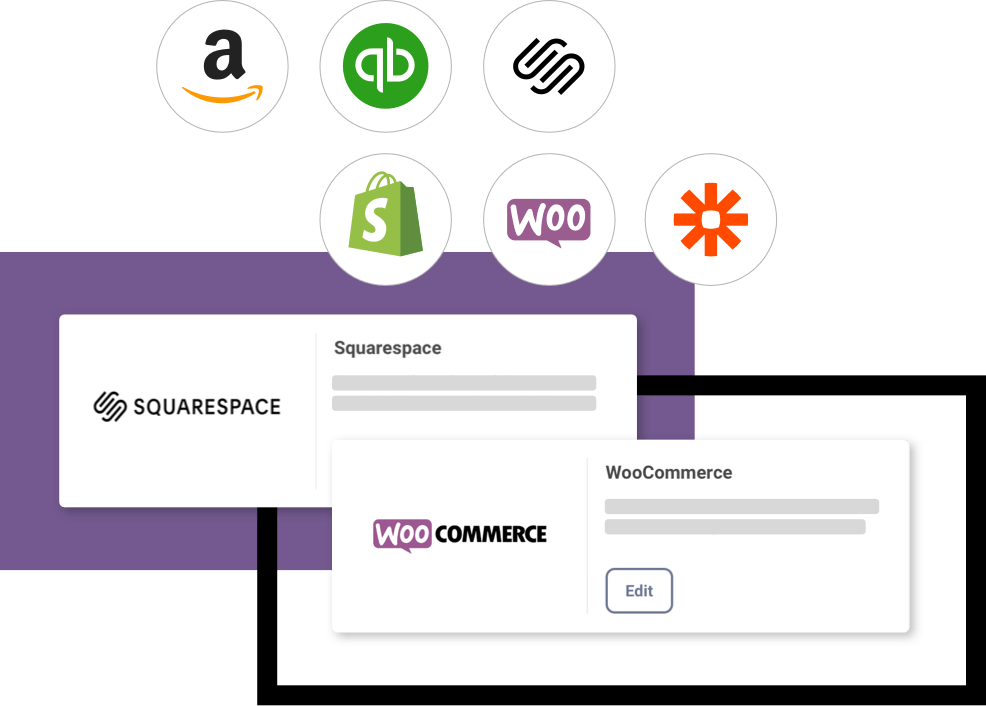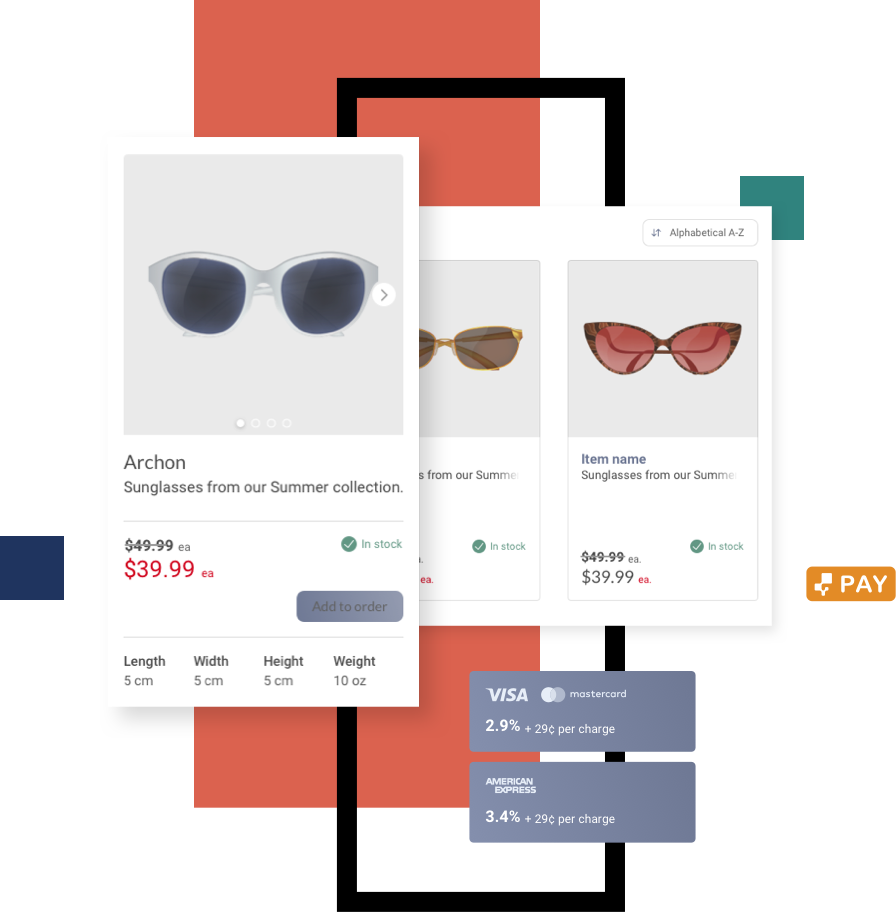 Take online orders from B2B customers
Sometimes you just want to show your products online without managing a full-fledged ecommerce site and extra fees. Or maybe you're just tired of sending a big spreadsheet for your B2B customers to order from.
inFlow's Online Showroom helps you create your own B2B Portal in just a few clicks. All of the product pictures, details, and descriptions you've put into inFlow will be available online for your customers to browse. And Special Showrooms will even help you take online orders (and payments, if you're in the US or Canada).
Track manufacturing costs and components
If you sell kits or assemble your own products, it can be tough to track all of the little costs that go into the process. inFlow simplifies manufacturing by connecting your bill of materials directly to your final products.
With all of your product and cost data already in your inventory software, you can assemble new products and project the costs (and profit!) on each build. Pricing your final products is going to get so much easier.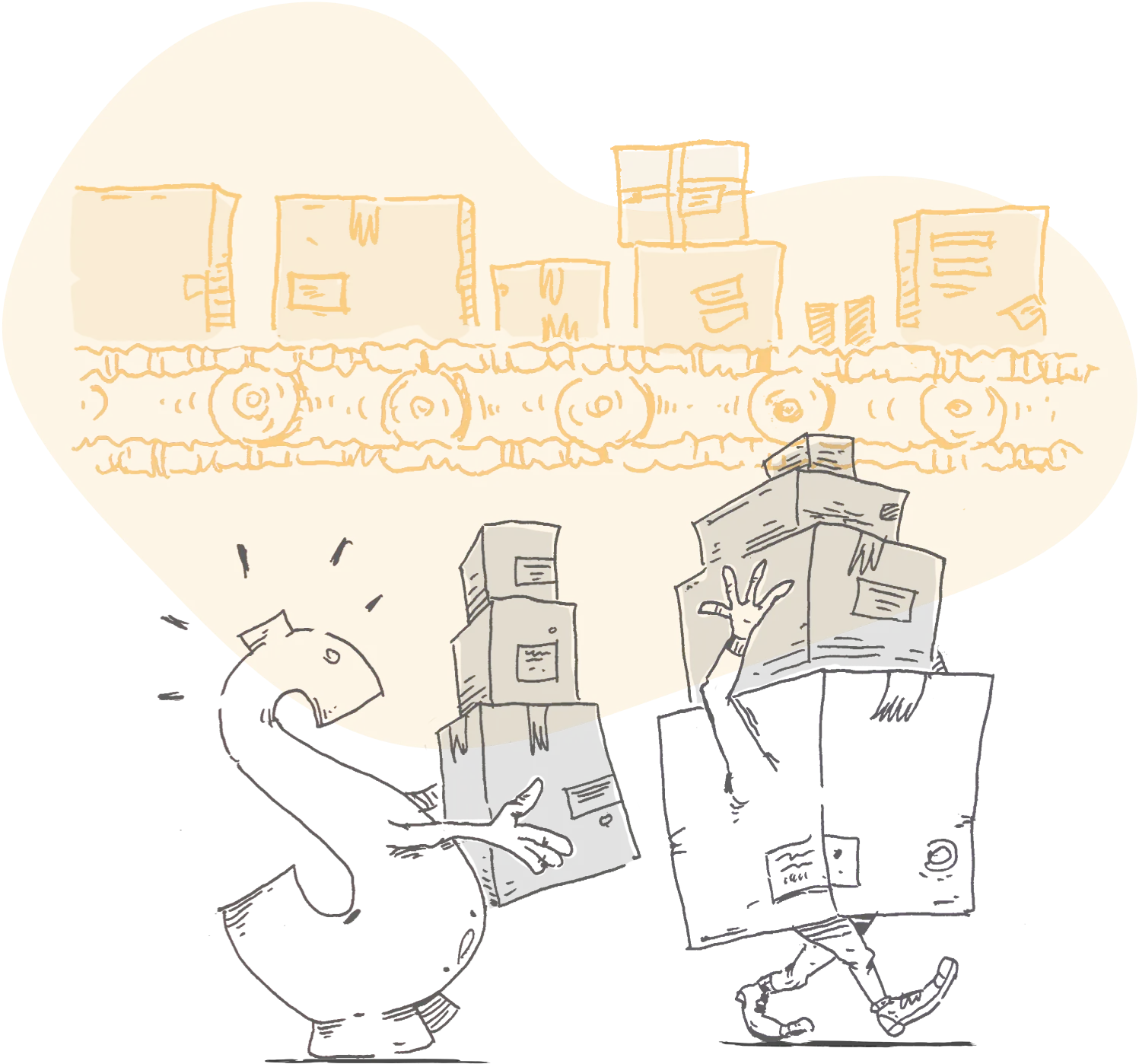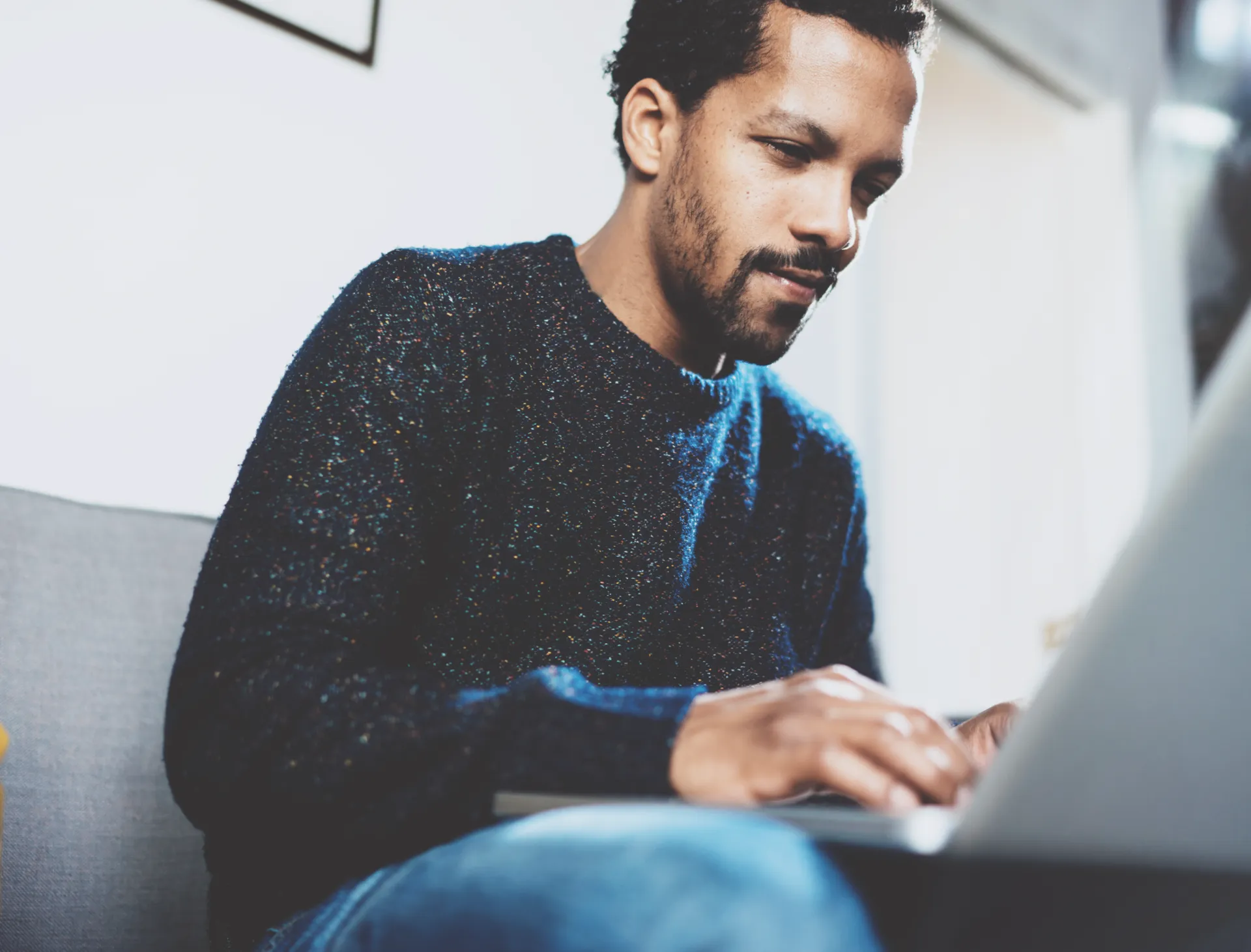 We needed the ability to run a small number of inventory items outside of our current ERP. However, we quickly realized how much better and easy to work in inFlow was, so we've been migrating over for the past year. It's a great powerful tool and I highly recommend it!
David Herrera, President | Griffin Distribution
Award-winning software


Boost your shelf confidence with inventory management software
Managing inventory is always important, but it doesn't need to take up so much of your time. Start your free trial today to discover how many hours you can save each week with inventory management software.
David Herrera, President | Griffin Distribution